Student of the week 2: Anna Yamamoto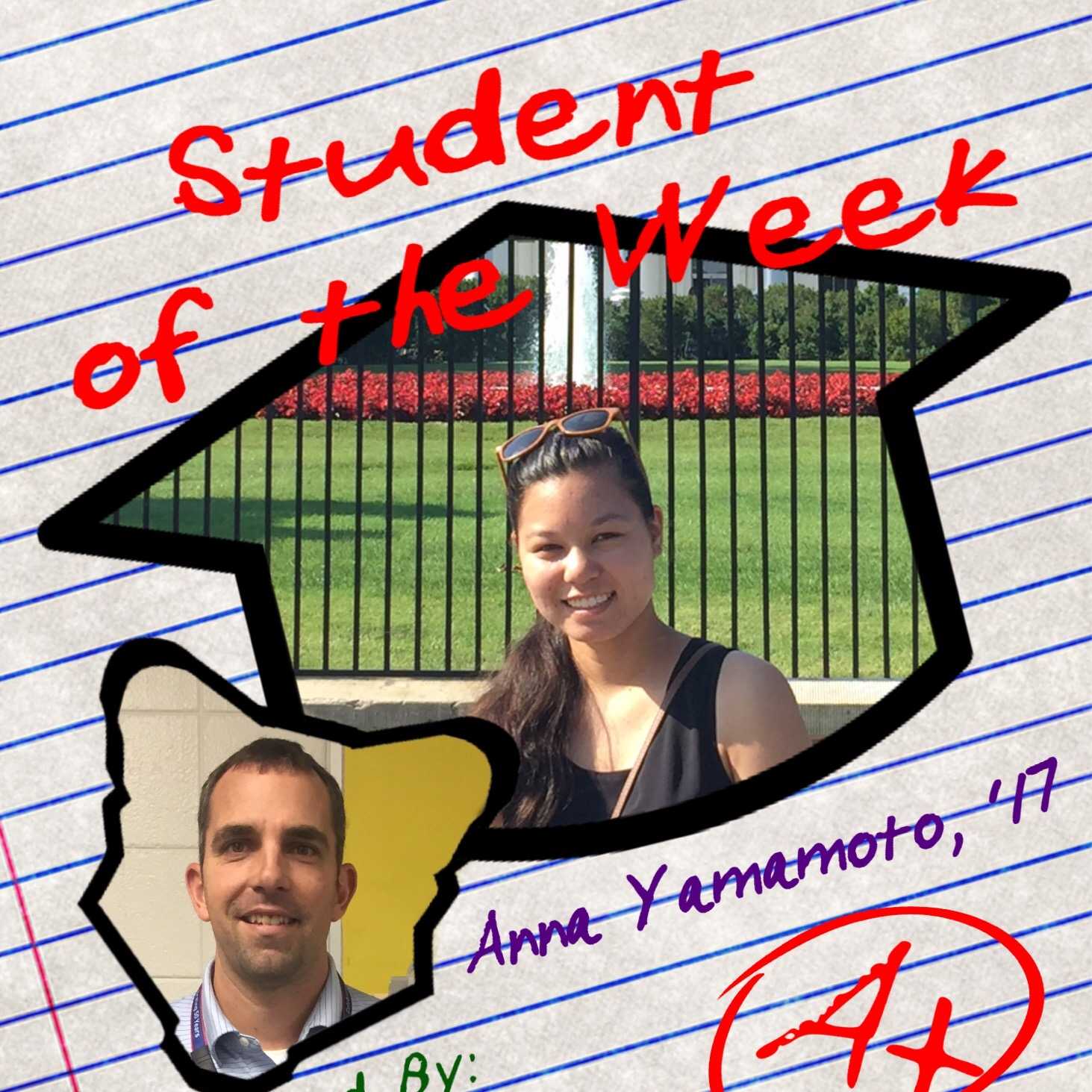 Since the beginning of the year, students have recognized teachers who've made a real impact in their lives. Now, teachers have also nominated hardworking and enthusiastic students who create a positive atmosphere in class. Each week, a new teacher will nominate a student for the recognition.
For week two, math teacher Jason Franco nominated Anna Yamamoto, '17.
Franco: Anna is a really hardworking person, and she always gets her work done on time. She asks great questions and is a great student overall.
Crier: What is your favorite subject and what about this subject appeals to you?
Yamamoto: Currently, my favorite subject is math because I enjoy the calculated and analytical aspect of calculus.
Crier: What are some ways you involve yourself in school?
Yamamoto: I participate in the Conant Service Club, the Symphony Orchestra, and the National Honors Society.
Crier: What are some of your interests and hobbies?
Yamamoto: Some of my interests include music and serving others within the community. I've been playing piano and cello since I was young, and music has just become another way for me to express myself and relieve stress. I'm also passionate about helping those who are less privileged than myself, and I gain fulfillment from service related activities.
Crier: What do you like to do when you hang with your friends?
Yamamoto: When I'm with my closest friends, we usually relax at one of our houses and either talk all through night or watch Buzzfeed Unsolved Mysteries together.
Crier: As the student of the week, what's a quote or tip you'd give to other students for success?
Yamamoto: As busy and stressed out high school students, we often get caught up in the moment and forget to take a breath and look at the big picture. My advice would be to occasionally look past the schoolwork and try to enjoy the small moments that make high school enjoyable. Whether it be something a teacher said or a story a friend told at the lunch table, I think it's important to actively seek out these moments to remember that high school isn't just about studying.