The new SAT improves testing standards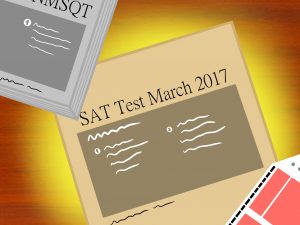 Melania Toczko | Conant Crier
Our generation has become accustomed to seemingly endless amounts of standardized tests. With colleges increasingly relying on these tests, students are often the ones paying the price, sometimes spending hundreds of dollars on tutoring and hundreds of hours preparing.
We believe that the new SAT marks a shifts towards critical-thinking-based examinations that will ultimately benefit students' minds, their work loads, and their wallets.
David Coleman, president of the College Board, said at recent seminar for education journalists, "We've tried to make it so that it looks a lot more like the work kids do in high school." The new SAT has been revamped and now includes content that is much more coherent for high schoolers. For example, arcane vocabulary, colloquially known as "SAT words," and the guessing penalty have been removed.
The test instead focuses on honing students' ability to think critically by asking fewer questions and at times asking students to explain their answers. So, rather than spending hours memorizing archaic words that they may never use again, students can instead spend their time brushing up on their ability to comprehend complex texts, a skill they already learn in school. In fact, in a College Board survey, 71% said the Critical Reading test reflected what they were learning in their high school English classes. The SAT being similar to school curriculum allows students to merge their SAT studying with schoolwork and cut down on their workload.
The comprehension skills that are tested also apply in the real world. Rhetorical analysis skills enable students to become active citizens and free thinkers by allowing them to analyze motives, biases, and themes in media and in literature. Thus, the new SAT allows students to stray away from a "learn for the test" mentality.
Furthermore, the new SAT attempts to eliminate wealth disparities in the standardized testing process. The College Board recently partnered with the online education nonprofit Khan Academy to train students on testing fundamentals and provide practice questions with detailed answers specifically for the redesigned SAT. By making guidance and preparation materials free, the new SAT allows students of lower income brackets to potentially attain the same test scores as their wealthier counterparts. This is especially true because every CHS student has an iPad on which they can access these preparation materials. By leveling the playing field, the new SAT gives minorities a fair chance at college admissions.
As teens, it is frustrating at times to keep up with the ever-changing demands of the College Board and Common Core. However, the Illinois State Board of Education's decision to switch to the SAT, although motivated by a superior contract offered by the College Board, presents intellectual advantages to students. Thus, the Crier supports the new SAT over previous standardized exams and sincerely encourages CHS students to consider its benefits.
Have you taken the new SAT? What did you think? Share your thoughts with us in the comments below!