District 211 bans food delivery to students during school day
Morgan James co-wrote this article.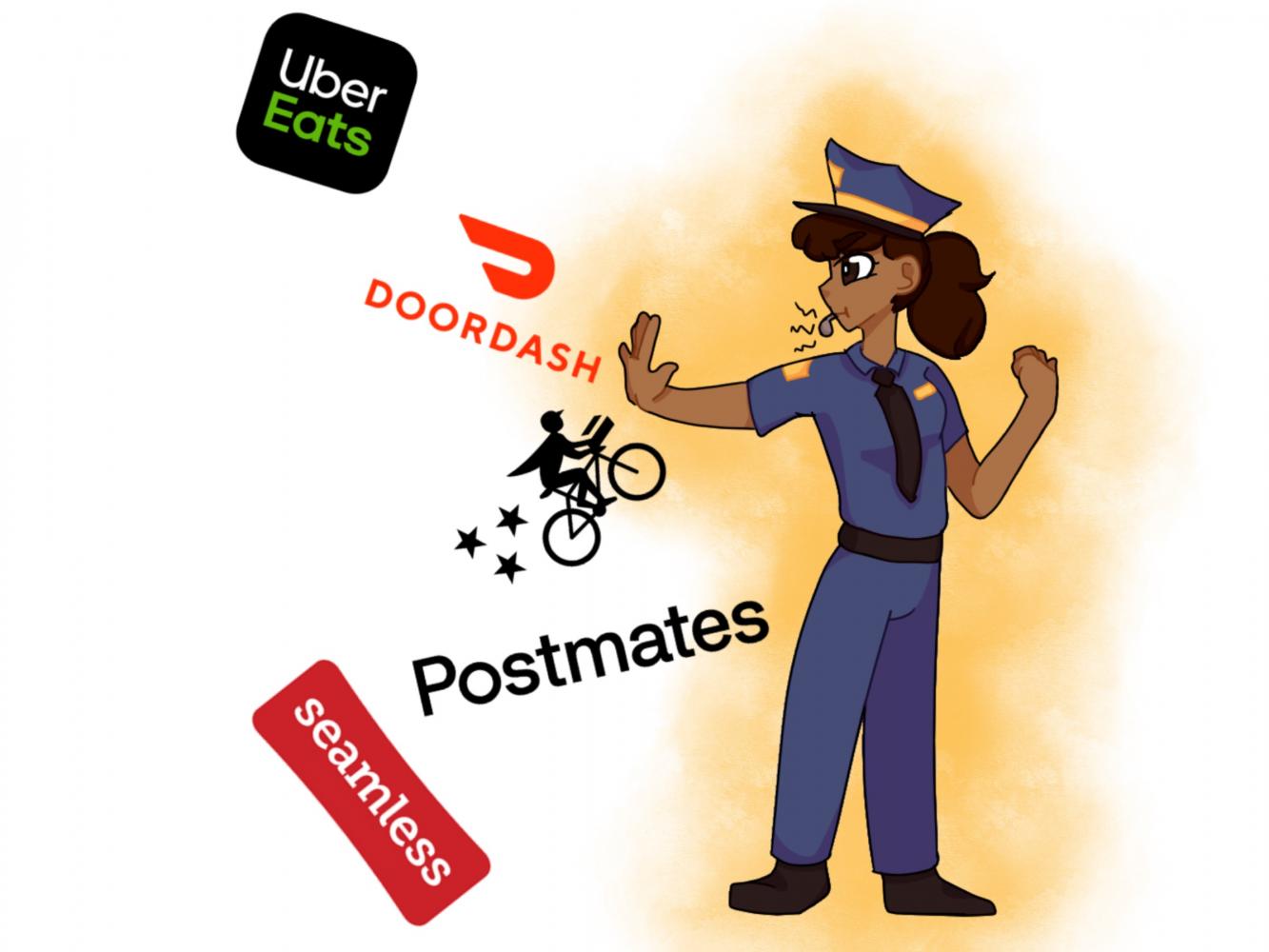 Julia Hajduga | Conant Crier
To improve safety during the day, reduce distractions, and stop conflicts between students and delivery drivers, District 211 has implemented policies banning food delivery to students during the school day. 
"Safety is always our priority, so we looked at it from a safety lens," Principal Julie Nowak said. She said everyone who belongs in Conant has an ID, and then anybody else goes through the visitor and background check process.
Some students see the new policy as overly restrictive. "There is merit [in this policy]," Max Osten, '20, said, "but it limits the rights of students."
Administration saw the changes as necessary, given an increased emphasis on safety. On average, there were 16 deliveries a day during lunch periods, which meant 16 people who weren't undergoing the standard safety protocols. 
White Team Assistant Principal Thomas Mocon said, "The way we looked at it, it was 16 strangers showing up in a roughly three and a half hour period to our doors to drop stuff off. It was too much of a distraction and too much of a liability to safety."
Another reason for the policy change was the conflict with delivery drivers. The drivers would often have arguments with students over tips or other issues with the delivery. Mocon said, "Our staff would have to mediate an argument that isn't even necessary." 
Mocon added, "[Students were coming] out of class because the delivery driver would threaten to leave with their food." 
Some students see value in the new policy, but are still unhappy with it. "Just because some students made the mistake doesn't mean that it should be taken away from everybody," Iman Talat, '20, said.