The Crier Wants to Know: is senior year living up to the class of 2021?
With last year's graduating class having a drive-by graduation ceremony, and with our circumstances only slightly improving this year, we can only see how COVID-19 has, yet again, affected another graduating class – the class of 2021. 
Conant has planned and modified activities to follow COVID-19 guidelines, including a senior movie night and senior handprints. To see what the reactions were to the modified activities, we asked seniors: did the activities planned for your senior year live up to your expectations?
Lilian Flores, '21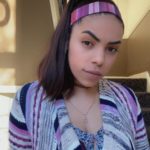 Courtesy of Lilian Flores
"No, all the activities that were planned for my senior year did not live up to how I was expecting. Because of COVID-19, the classes have been shorter and it's hard to have grades in a good balance."
Elianela (Esther) Francia Mavarez, '21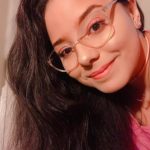 Courtesy of Esther Francia Mavarez
"No, they didn't, but I understand why. Ever since Covid-19 [happened] it has become harder for administrators to support events to our full liking, but the few till now have brought good experiences. I mostly would like to experience a graduation ceremony or commencement, but it's ok if it doesn't fully live up to my expectations because I understand given the circumstances that we are encountering. So far, I'm very thankful for what has been done for us seniors." 
Thomas Yoo, '21
"Although I wish we could've had a regular school year along with the normal activities, I'm still very grateful for what we got. I'm thankful to all the teachers, administrators, and student body who did their best. Just this past week, JCC hosted the prom fashion show. It was such an awesome and fun event, plus it was great to just see all of my fellow peers and classmates." 
Julia Markowski, '21
"So far, I wish we did more earlier in the year when we could. In the beginning I felt like they didn't really care too much for the seniors. Now we are doing the movie night and I hope they do prom and something really cool for graduation."
Abigail (Abs) Rummel, '21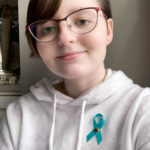 Courtesy of Abs Rummel
"It was definitely difficult for me to enjoy my senior year activities knowing what they looked like in previous years. I didn't get to perform the marching band routine at any football games or march in the September Fest parade. But I am thankful for the opportunity to have had an in person prom fashion show. With the update of the 3 foot mandate with masks on, it made the fashion show feel more normal to me. I hope that future events like graduation and an official dance end up the same way."