Stuco reveals new Winter Fest secrets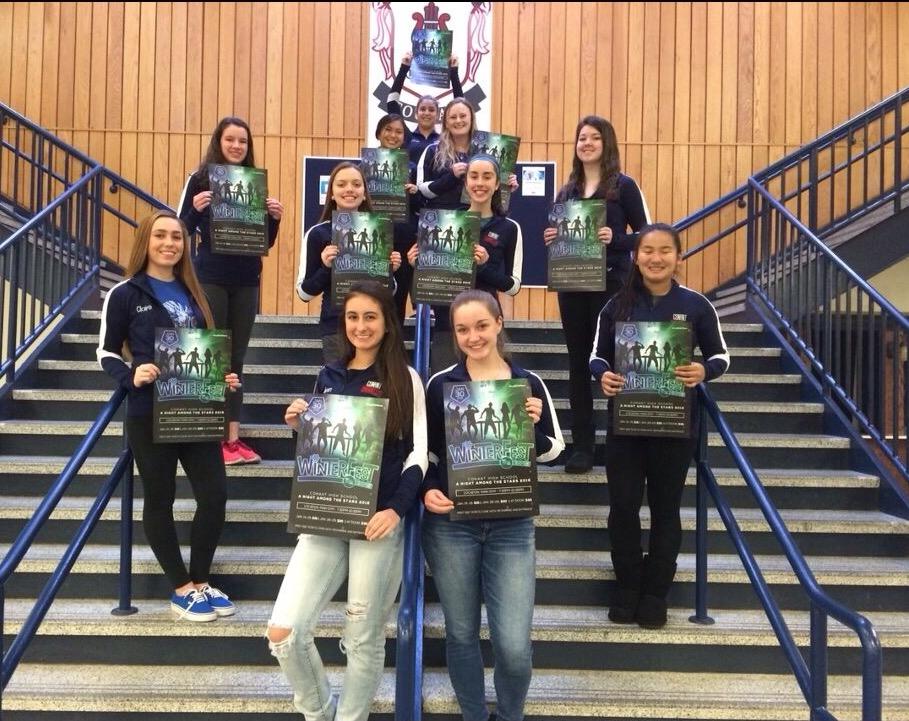 Winter Fest is fast approaching and Student Council has begun to reveal many of the details, including the surprise elements, that are in store. Stuco sponsor and social studies teacher David Moravek said the goal is for this year's Winter Fest to be completely different but even better than its predecessor.
The theme is "A Night Under the Stars," and the dance will take place on Saturday, January 30 from 7:30-10:30 p.m. As the date of the dance gets closer, the school will become decked in gold, silver and black decorations.
Unlike last year's inflatable obstacle course, there will be an inflatable laser tag arena in the gym instead. There will also be a second stage in a "request tunnel," as CEO and founder of BOOM Jordan Neuhauser called it. The tunnel will block out noise from the outside so two different sets of music can be playing at the same time. The second stage will allow students to request different music if they don't like what's being played on the other stage.
Stuco and BOOM are also looking for student DJs that would like to play music on the second stage. Prospective DJs must fill out an application that can be found on myboomtour.com. These applications will be reviewed by both Stuco and BOOM, and DJs selected will have to attend a training session with BOOM before the dance. In addition, BOOM will monitor them during the dance.
Along with the laser tag arena and second stake, there will also be an elevated photo booth in the gym with a cooling station. In the station, there will be a small projector displaying funny posts, similar to those seen on various social media feeds, along with several fans so students can cool off.
Tickets will be sold in the concession stand starting Thursday, January 15 up to the night of the dance. However, tickets will not be sold during finals, January 20-22. Similar to last year, tickets will be $15 for the first three days, then jump to $20 until Friday, January 29, and then  $30 at the door. The first 200 sold are VIP tickets, meaning that they get prime parking spots and will be able to skip the line getting into the dance. The first 100 people that show up at the dance will also receive bracelets from BOOM.
Students can partake in the "Shooting Star Challenge" by Stuco during the week of the dance and get the opportunity to either receive a free ticket or a refund of their ticket. Stuco president Morgan Wessel said, "[The challenge] aims at getting people involved and ready for the dance."
Wessel explained that students can participate by tweeting a picture of themselves wearing an outfit that represents the theme "A Night Under the Stars" at Stuco's Twitter, using #WinterFestCHS. The spirit days, starting Tuesday, January 26, are: pajama day, twin day, flannel day and sport/spiritwear day.
To promote Winter Fest, cards containing information about the dance will be handed out to students by Stuco on Wednesday, January 13. BOOM will also be playing music during lunch periods on Wednesday, January 13, and there will be a photo booth in the cafeteria on Wednesday, January 27.
To request songs for the dance, students can visit myboomtour.com.  Also, Student Council's Twitter account, @cougarstuco, will be providingdance updates throughout January.
For more information on BOOM at Conant's Winter Fest click here. 
Editor's note: It was previously stated that Junior Class Council will be selling snow cones on Thursday, January 28. This event has since been cancelled.